Head Coach
Laura Hartman, USAT, USAT YOUTH & JUNIOR, USMS3, RN, AFAA, RYT
Laura Hartman is a lifelong athlete. She has been an avid triathlete since 2002, has proudly served on TEAM USA on the 2011 and 2013 teams, and is also a sponsored athlete on The Tri Shop Triathlon Team. Laura has been a swim coach since 2005 and triathlon coach since 2007, coaching youth, families, and adults. Laura's athletic pursuits have landed her in the Junior Olympics for swimming as a young adolescent, a competitive "flyer" cheerleader in High School, and a professional Broadway Dancer in the US and abroad for ten years from 1980 – 1990. Laura has worked as a nurse trained in emergency and sports medicine, and a licensed massage therapist. She currently makes her home on the East End of New York's Long Island, where she works as a USAT Certified Triathlon Coach, Level 3 USMS Certified Swim Coach, Assistant Coach for the St. Joseph's College Women's' Swim Team, Certified Personal Trainer, Yoga and Spin instructor. She proudly served as the Head Coach of Team Infinitri for ten years, and is thrilled to have been nominated to become the Head Coach of the Wildwood Warriors.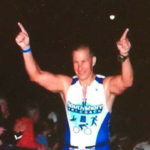 Coach
Anthony Beck
Anthony Beck is a NYS licensed Physical Therapist, as well as USA Triathlon and USMS Masters Swim certified, as well as holding a BS in Physical Therapy from Stonybrook University. Anthony is an Ironman, a NYC Marathon finisher, an Ultramarathoner, and a Trail Running Specialist, as well as having competed in every other distance of triathlon. He holds a black belt in Kempo, Karate, and Jui Jitsu, as well as being a National and International Dek Hockey Champion. Anthony is also a Certified Arthritis Foundation Instructor, a Nutritionist, and specializes in injury prevention, as well as providing his athletes with a well-balanced training plan for all distances of triathlon, from Sprint Distance to Full Ironman.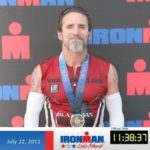 Coach
Sean McCarthy
Certifications and continuing education
• USAT Level 1 Triathlon Coach-2010
• Power Certification with Peaks Coaching Group (Hunter Allen) For those of who are not familiar with Hunter Allen, he is the co founder of Training Peaks and wrote "the bible" of training with power "Training and Racing with a Power Meter" with Dr. Andrew R. Coggan.
• 3 month mentorship with Justin Trolle (Olympian Triathlon Coach)
• A.A.P.T.E-(Hofstra)-2010Certified Personal Trainer (Nutrition Consulting)
• R.T.S. (Resistance Training Specialist-Tom Purvis)
• TRX-Certification
• Buddhist Empowerments
• Vajrapani
• Medicine Buddha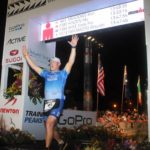 Coach
Ken Meadows
Coaching History-
First Certified as a Team in Training cycle coach in 2010 from the legendary Pro cyclist, coach and DR. Arnie Baker.
First certified as a USA Cycle Coach in 2011
First certified as USAT Coach in 2013.
Multiple Ironman Finishes.
Highlights:
2015 Kona Finish.
2013 Ironman Maryland Bike split 5:12—22 mph. So lets get fast.